Sponsored by:

Offering specially tailored benefit solutions for small businesses, Deluxe Payroll is associated with CustomCare, a premier provider of Health Spending Accounts (HSA) in Canada. Together we are proud to provide flexible, budget friendly health and dental coverage.
A Health Spending Account (HSA) allows businesses to use company dollars to reimburse you and your employees for eligible medical and dental expenses.
HSA's are 100% tax free to you and your employees as well as 100% tax deductible to your business.

What is Covered?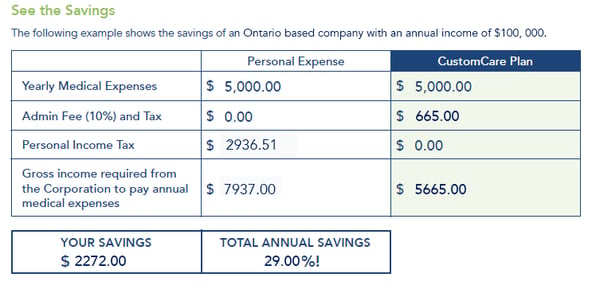 CustomCare recognizes the challenges small businesses face when trying to choose the right employee health benefits program. As an employer, you want to provide a competitive, comprehensive package to your employees but don't want the costs to become unmanageable or the coverage to be inadequate.
Take back control. Eliminate renewals. Design it your way.